Hi - I'm sure you all know NSD is this weekend! Are you ready for some sales?? The DigiChick is having a Grab Bag Sale starting Thursday April 30th. You won't want to miss this one - there are loads of bags filled with lots of goodies! We're also having a sale all weekend long - 20% off all purchases, 30% of $10 or more and 50% off if you have a special discount code that will only be given out at the TDC Chat Friday night - so be sure to stop by!

Here's a little preview of my grab bag and a few layouts I made with what's inside!:

Purchase Grab Bag Here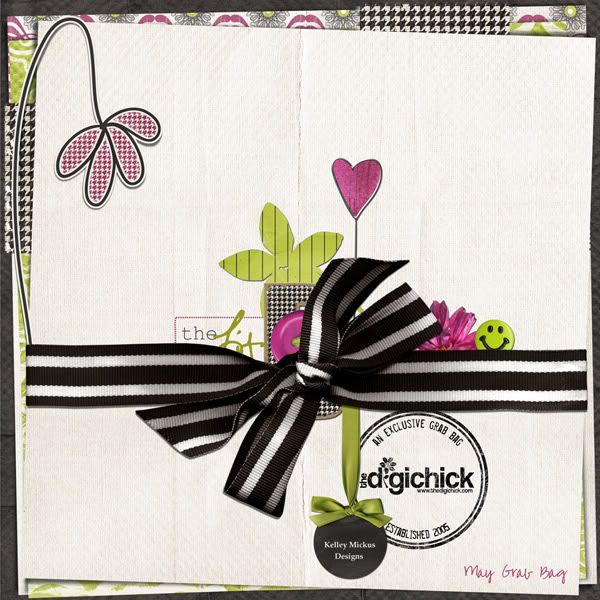 Thanks for stopping by and have a great weekend!